So long, microbes
Infused with an antimicrobial coating, the Smart LED View Cover blocks microbial growth.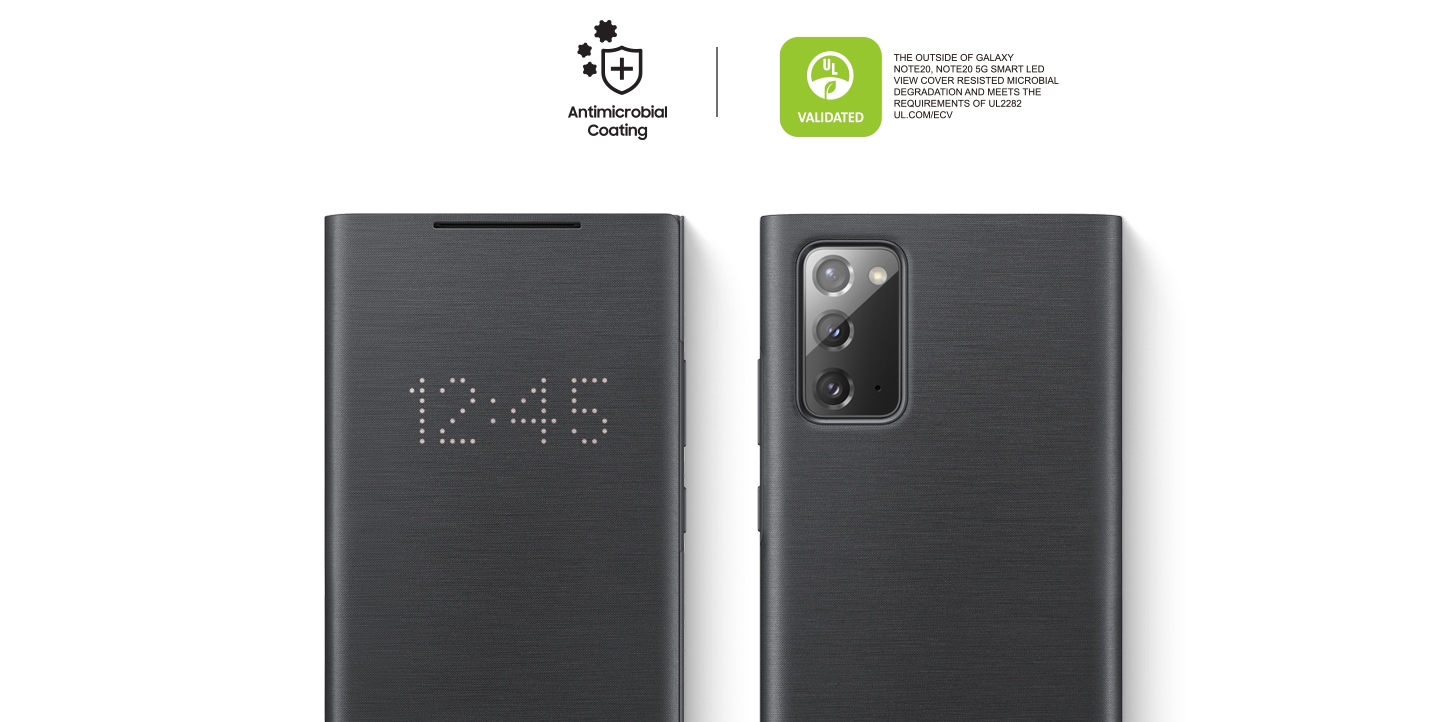 Glows to let you know
The expanded LED display features better visibility when notifications pop up. Receive alerts from both native apps and 3rd party apps, and customize your caller ID so when your friend calls, you know exactly who it is.
Convenient alerts just FYI
In addition to notifications, the smart display gives you information at a glance like battery level, music player, timers, alarms, and more. So you can keep track of what's going on with your phone.
Comfortable one-handed control
You don't need to touch the screen to control your phone — just touch the cover. With convenient touch interaction, you can control your music and phone calls.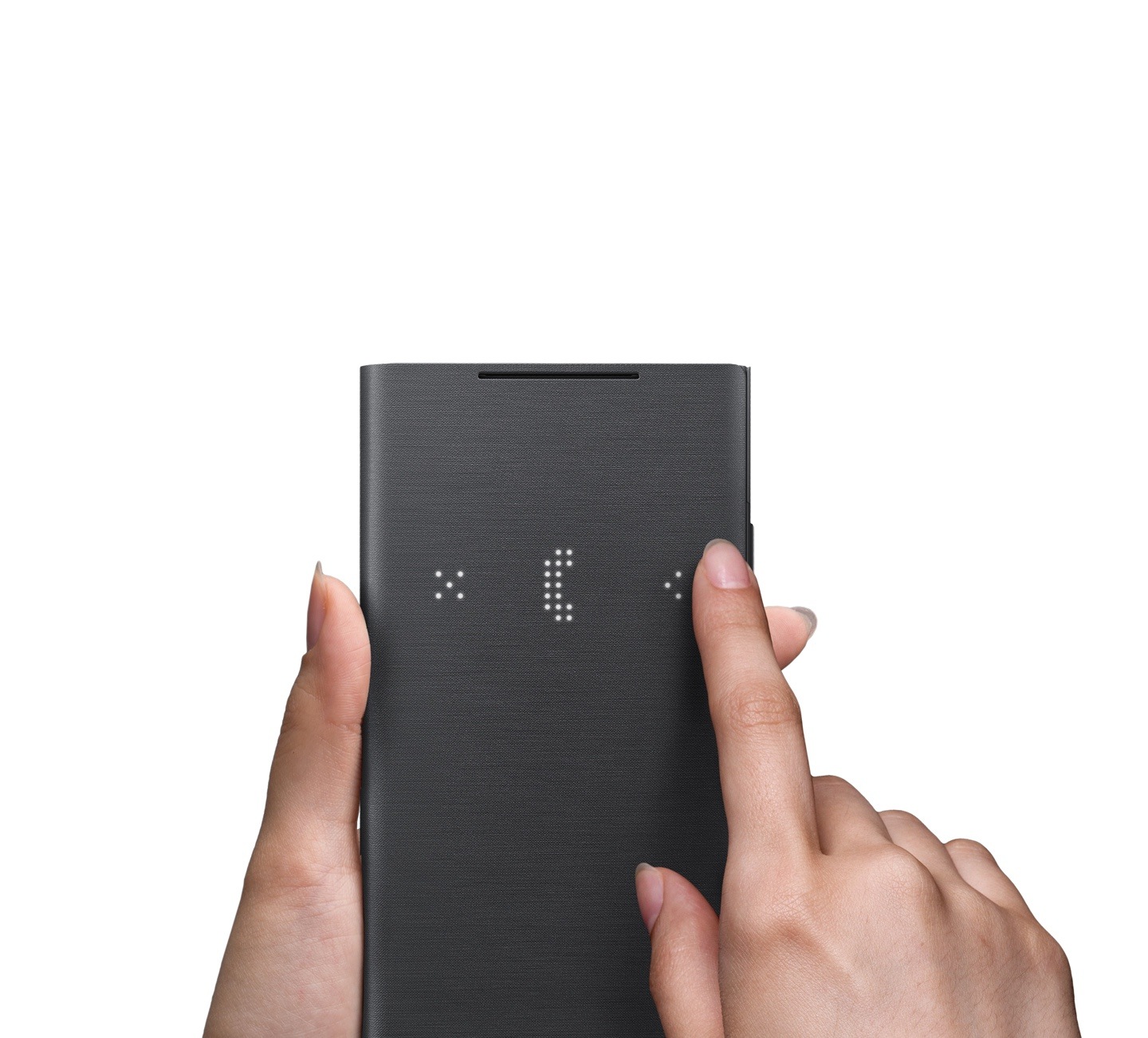 Keep important things on hand
Flip open the cover to reveal an interior pocket that's the perfect size for a banking or transit card. It's cut out slightly so you can slip the card inside without changing the slim profile of the case.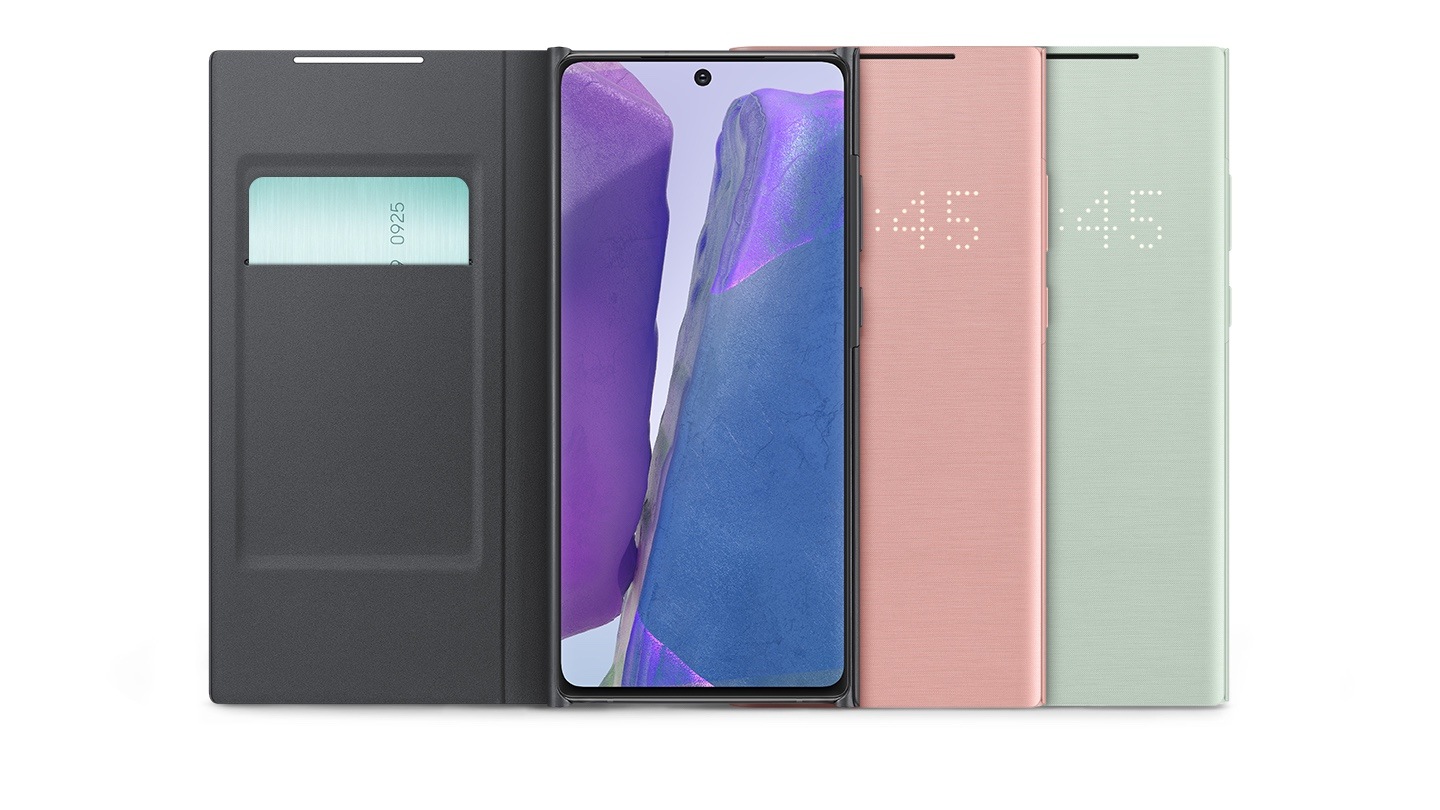 All-around defense
Galaxy Note20 snaps securely into the case to safeguard the back of your phone from damage. And the attached flap keeps the screen protected from scratches when you slip it into your pocket or bag.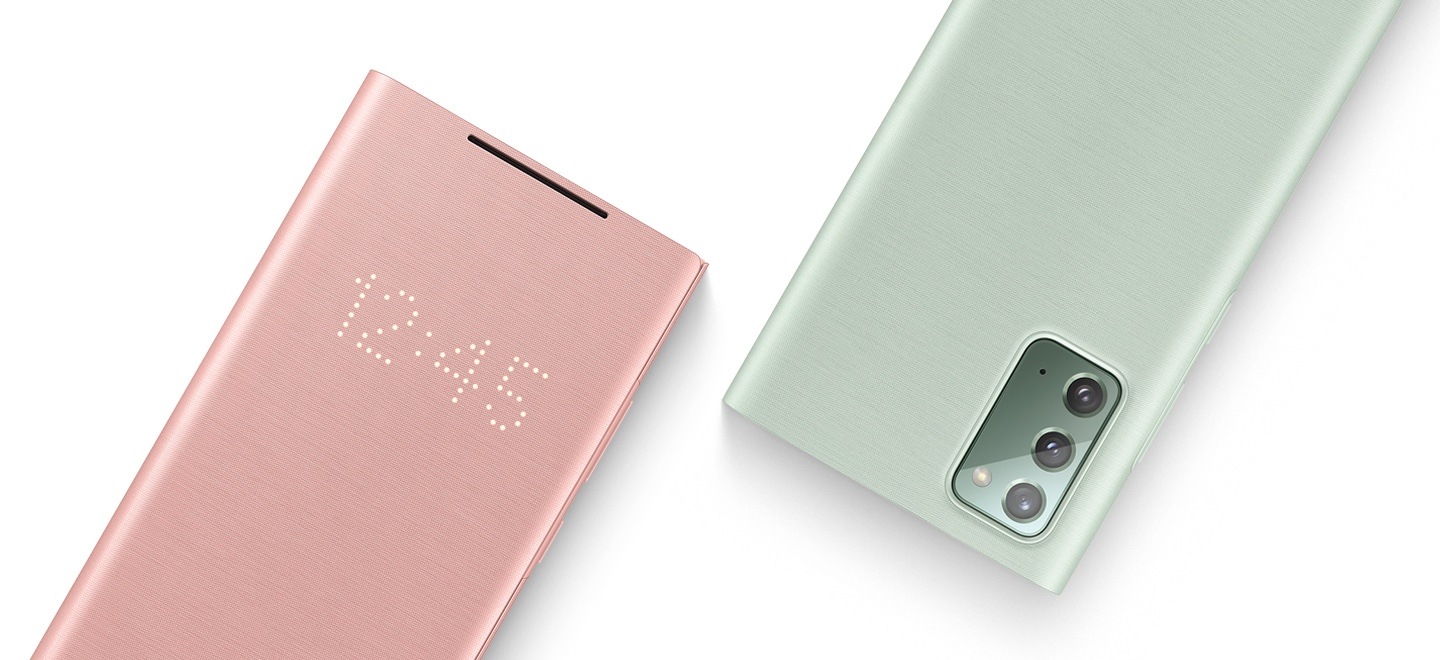 Specifications
Type: Smart LED View Flip Cover
Look: Opaque
Material: Mix Faux
Unbreakable Cover
Protects your device from drops and scratches
100% Genuine Samsung Product
Compatibility
Samsung Galaxy Note 20 (N980 Model)
Box Contents
1N Flip Cover
User Manual
Disclaimer
Actual colour of the product may vary from the photos displayed on the website. Mobile phone shown is only for pictorial demonstration and is not included in the package. Though the product has been tested and is designed to provide protection up to certain levels as per R&D but the product doesn't indemnify your device from breaking due to any kind of drops.
Warranty
3 months manufacturer warranty for the sensor. Warranty doesn't cover regular wear and tear, breakage or fading of the cover as it is a consumable item and depends on personal usage patterns.
Imported & Marketed By
Samsung India Electronics Pvt. Ltd.
having its Corporate Office at:
6th Floor, DLF Centre, Sansad Marg,
New Delhi - 110001
Country of Origin
India, Vietnam, China, Korea
*Country of origin shall be as mentioned on the Product