Protect our phones. Save our galaxy
See the tree and the forest. Following our Recycled Content Certification, This Galaxy A53 5G Smart S View Wallet Cover is now partially made with post-consumer recycled content and also comes in more eco-friendly packaging that replaces plastic with paper.
Anti-microbial cover protection
The Galaxy A53 5G Smart S View Wallet Cover features an antimicrobial coating that helps protect it against microbial degradation. It's infused with a zinc-based additive verified to continually block microbial growth, so you can keep your cover protected from microbes.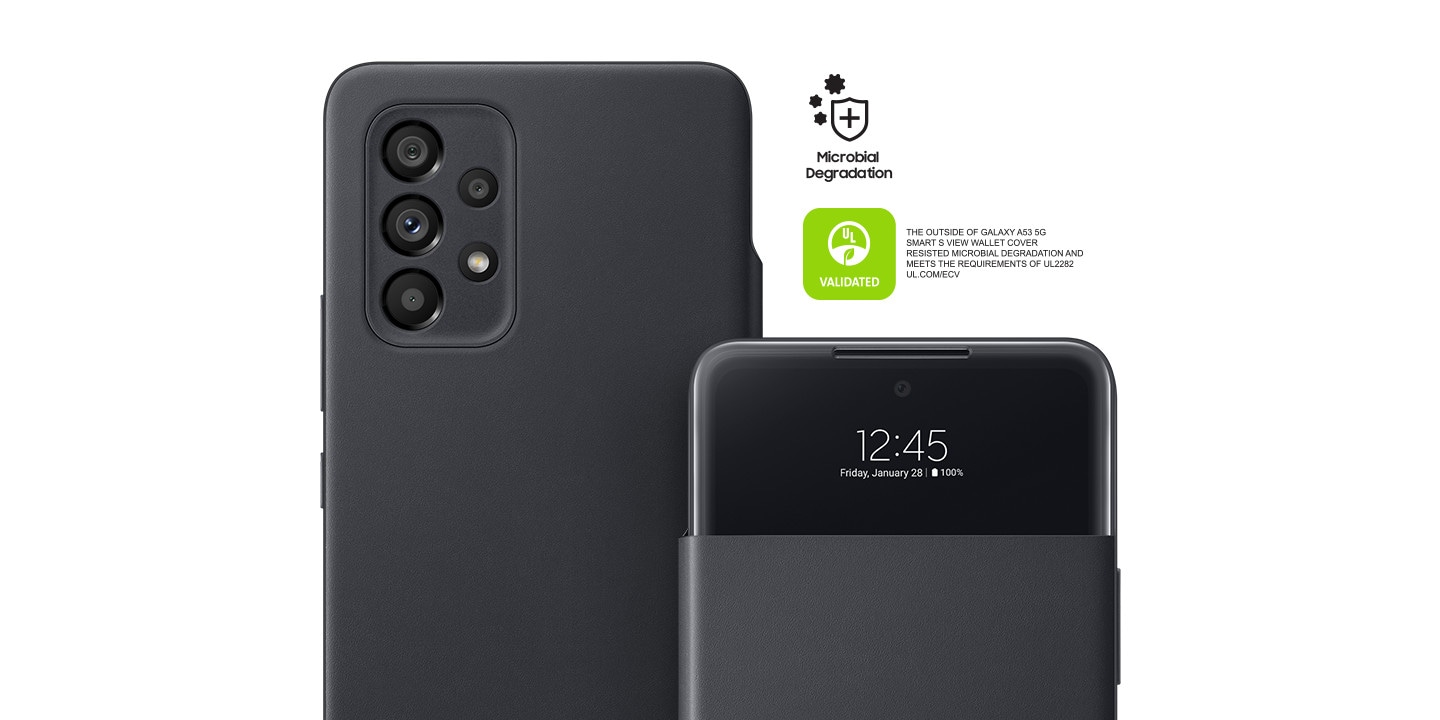 *To perform its antimicrobial function, this product has been treated with the biocidal substance Zinc Pyrithione.
**Antimicrobial coating on outside of phone case ONLY and antimicrobial property (biocidal substance Zinc Pyrithione) DOES NOT protect users or smartphone devices against bacteria and viruses (including COVID-19).
***Antimicrobial effect may vary depending on conditions of use.
Keep it handy
Galaxy A53 5G Smart S View Wallet Cover features a hidden pocket inside to conveniently carry your preferred cards on a daily basis.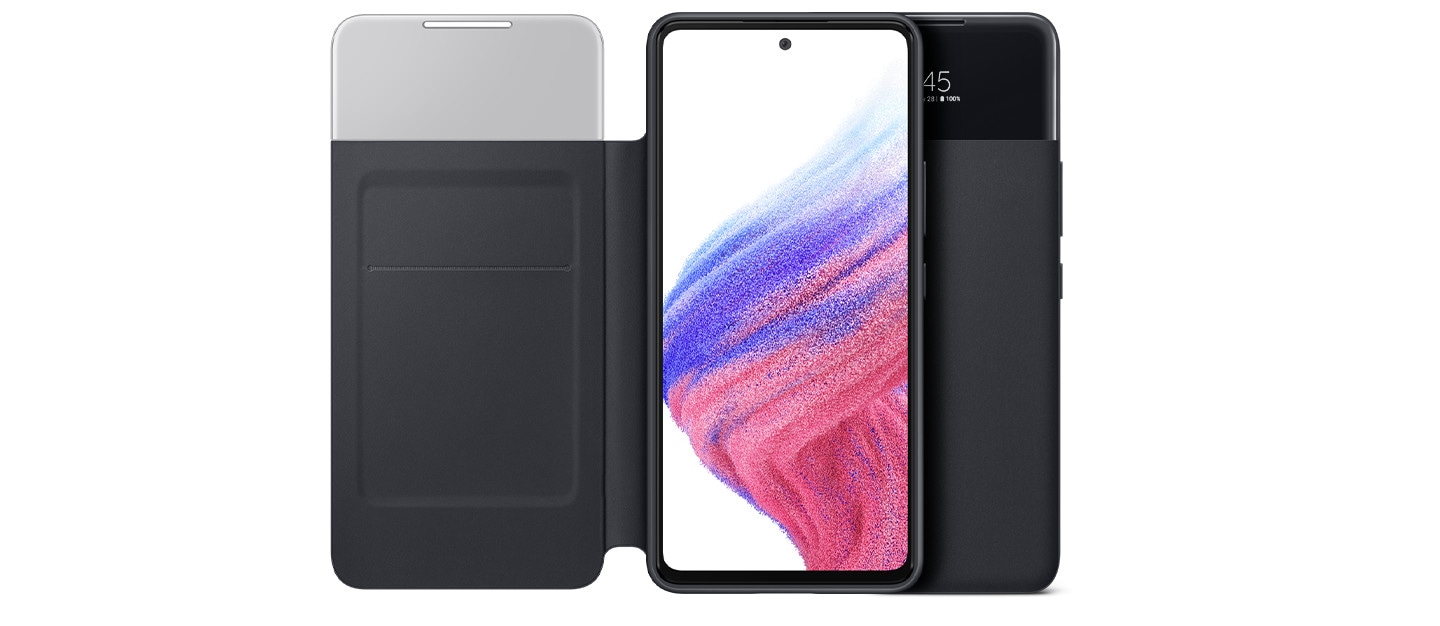 Protects from front to back
With its slender yet sturdy design, the Galaxy A53 5G Smart S View Wallet Cover offers protection from front to back.
Specifications
Type: Flip Cover
Look: Opaque with S View
Material: TPU Faux Leather Mix
Unbreakable Cover
Protects your device from drops and scratches
100% Genuine Samsung Product
Compatibility
Samsung Galaxy A53 5G (A536 Model)
Box Contents
1N Flip Cover
User Manual
Disclaimer
Actual colour of the product may vary from the photos displayed on the website. Mobile phone shown is only for pictorial demonstration and is not included in the package. Though the product has been tested and is designed to provide protection up to certain levels as per R&D but the product doesn't indemnify your device from breaking due to any kind of drops.
Warranty
3 months manufacturer warranty for the sensor. Warranty doesn't cover regular wear and tear, breakage or fading of the cover as it is a consumable item and depends on personal usage patterns.
Imported & Marketed By
Samsung India Electronics Pvt. Ltd.
having its Corporate Office at:
6th Floor, DLF Centre, Sansad Marg,
New Delhi - 110001
Country of Origin
India, Vietnam, China, Korea
*Country of origin shall be as mentioned on the Product
Trusted Payment Methods