Put on the Gear VR and go from front-row experiences to adventures you've only dreamt of. The Gear VR's new design and new controller gives you a better perspective and the ability to go farther than ever before.
Wear it with ease and comfort
It's easy to get lost in the world of virtual reality because the Gear VR is engineered to feel lighter than it actually is. It's also designed to feel comfortable no matter your facial structure, while the foam cushioning offers a natural hold as it blocks light from seeping in.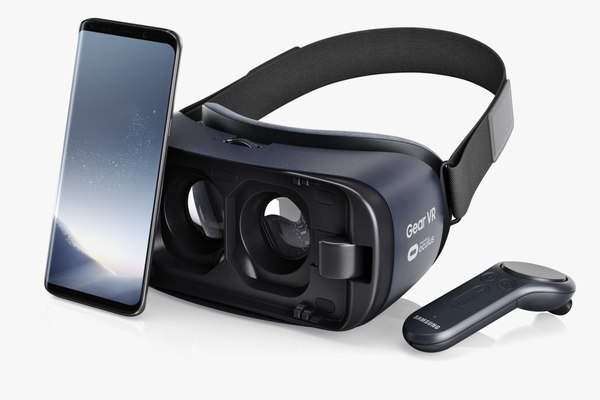 Ergonomic Design
For a more comfortable and interactive VR experience
Strap holder
A stable and secure hold
Foam cushioning
Soft but unyielding to light
Control comes naturally
Use the Gear VR controller as a remote control to navigate your virtual reality with ease or use it as a gamepad complete with trigger to win battles. The controller's shaped to be used naturally with one hand.
See the big picture
It's a clearly superior virtual reality experience with the wide 101° field of view through the large lens and the smooth and precise head tracking via the built-in gyro sensor and accelerometer.
Party in virtual rooms
Whether you and your friends are worlds apart or practically next door neighbors, Oculus Rooms and Parties are a convenient and fun way to spend time together. Put on your Gear VRs and set up an Oculus Room to engage in deep discussions or simply just hang out.
700 apps and counting
With the Gear VR, you'll find it hard to run out of things to do. The ever-growing range of games, apps, and experimental experiences on the Gear VR means exploring what's available is just part of the journey.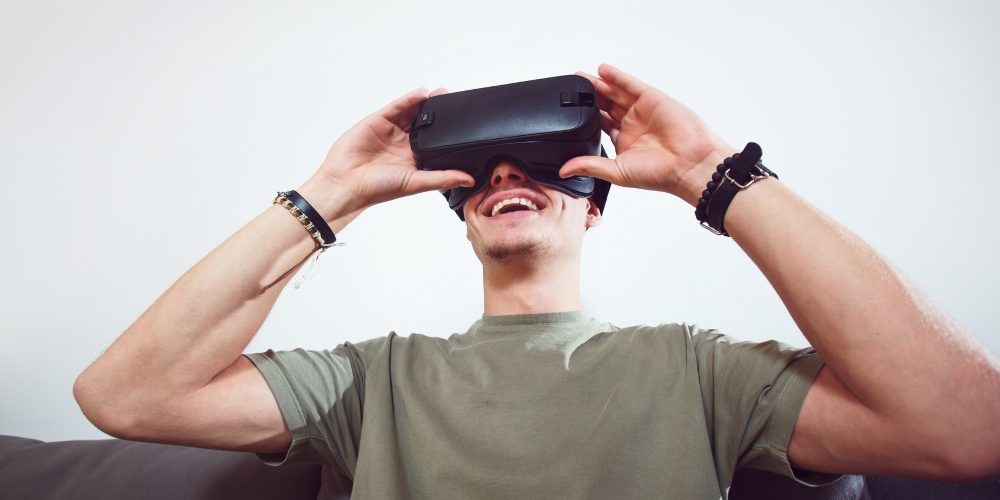 Model: SM-R324
Specifications:
The Gear VR SM-R324 is compatible with select Samsung Galaxy devices only.

2 interchangeable USB device holders (USB type-C and Micro USB) are included inbox, so you can easily connect any Samsung Galaxy device that supports Gear VR.
For use with Gear VR, the Gear VR must be connected to the mobile device when in use and cannot be operated by itself.
You can use the Gear VR with the mobile device and are also able to connect it to other devices, such as a controller, game controller or a Bluetooth headset.
VR Sensor: Gyro sensor / Proximity sensor
Controller Sensor: Gyro sensor / Accelerometer / Magnetic (sampling Rate : 208Hz)

Phone Connection: USB Type-C & Micro USB
VR Dimensions : 207.1 x 120.7 x 98.6 mm


VR Weight : 345 g

Controller Dimensions : 48.1 x 38.2 x 108.1 mm

Controller Weight : 64.3 g (including battery and strap)

Performance: Lens (Field of view (FOV) / Interpapillary distance (IPD) / Eye relief) 101˚ / 62mm (fixed) / 10mm

Additional USB Port: USB Type-C for power connection, OTG USB memory, 3rd-party controller
Buttons: Home Key, Back Key and Touch Pad
Indicator: 3-color LED
Battery AAA battery (1000mAh, up to 40 days when used on average 2 hours a day)

Compatible for:

Samsung S10, S10e, S10+
Samsung

Galaxy 

S9, S9+
Samsung Galaxy S8, S8+
Samsung Galaxy S7, S7 Edge
Samsung Galaxy S6, S6 Edge
Samsung Galaxy Note5


Samsung Galaxy A8 Star

Samsung Galaxy A8, A8+
New Model Updates:
For Using Samsung Galaxy Note8 & Samsung Galaxy Note9 you will need the new designed Micro USB-Type C adapter which was launched with the VR R325 model that fits the both model thickness. The Micro USB-Type C device holder included in this unit will not fit Galaxy Note8/Note9.
Box Contents
1N

 Main Gear VR

1N Micro USB-Type C Connector

1N Micro USB-Type C Device Holder

1N Back Band

1N Top Band

1N Holder Strap

1N Controller with 

Strap

2N AAA Battery

User Manual

Disclaimer
Actual colour of the product may vary from the photos displayed on the website. Mobile phone shown is only for pictorial demonstration and is not included in the package.

Warranty
6 months manufacturer warranty for the VR and Controller. Warranty doesn't cover regular wear and tear, breakage, life of the straps or fading of the cover or any plastic parts as they are consumable items and depends on personal usage patterns.
Imported & Marketed By
Samsung India Electronics Pvt. Ltd.
having its Corporate Office at:
6th Floor, DLF Centre, Sansad Marg,
New Delhi - 110001
Country of Origin
India, Vietnam, China, Korea
*Country of origin shall be as mentioned on the Product
Trusted Payment Methods