EI-T5300

Tag it, Find it, Simply Smart

Locate your things from far away
Your tagged item is out of range? No problem! Even when offline, the Galaxy Find Network* can use scanned data to find it for you privately. And it's easy to scroll through a history of where the tag's been to retrace it. You can also use other devices you own to locate your items.

Finding the important things in your life
Bluetooth powered SmartTags* attach easily to keys, bags, or even the family pet. If you think your lost item is nearby but can't quite find it, tap the ring button on your mobile and follow the familiar sound of your ringtone calling for you at the volume you set.
One-click convenience for your smart home
With SmartTags, your smart home just got way more convenient. Smart Tags can control various IoT devices with just a click of a button, so you can turn on the lights in your home before you even step inside.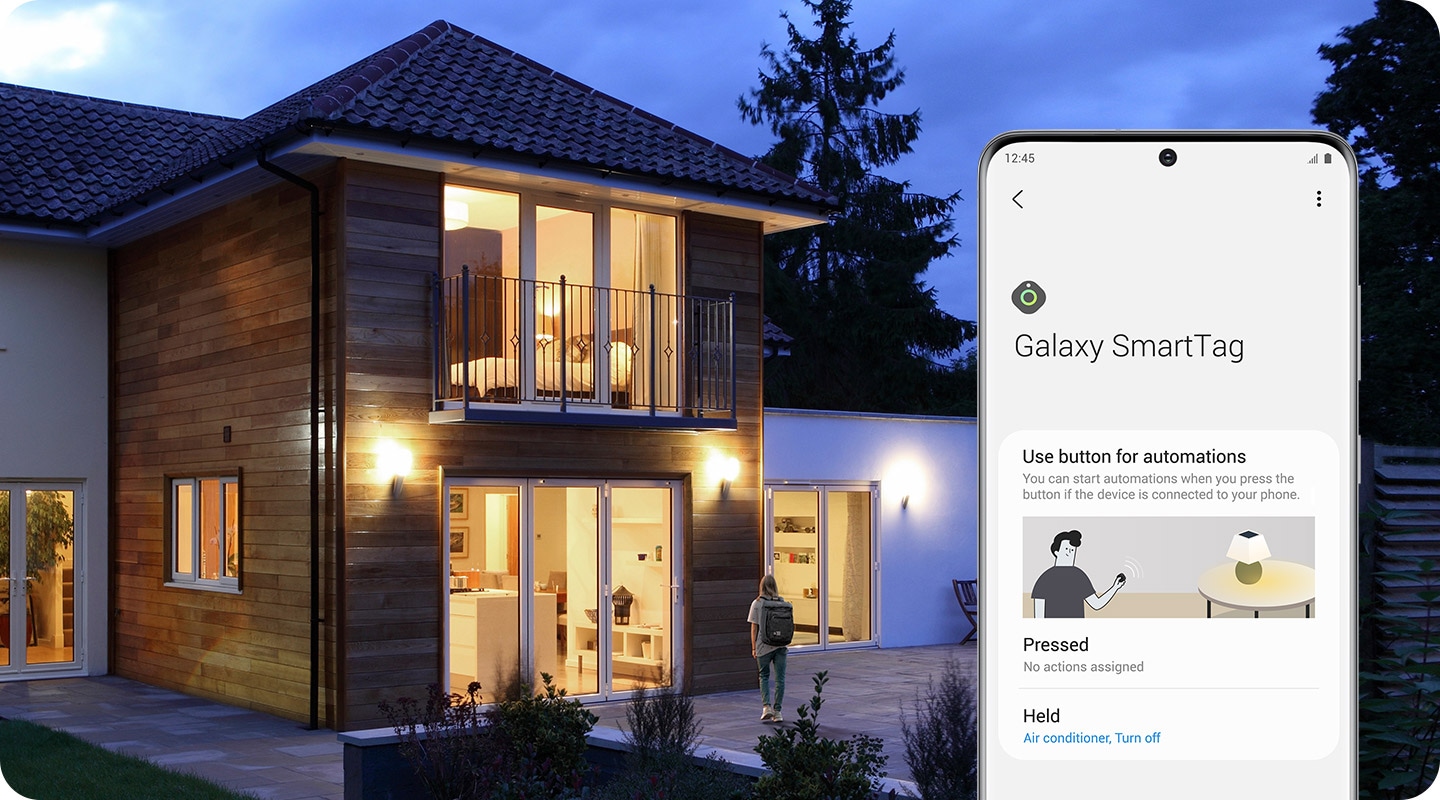 Box Contents
Disclaimer
Actual colour of the product may vary from the photos displayed on the website. Mobile phone shown is only for pictorial demonstration and is not included in the package. Though the product has been tested and is designed to provide protection up to certain levels as per R&D but the product doesn't indemnify your device from breaking due to any kind of drops.

Warranty

3 months manufacturer warranty. Warranty doesn't cover regular wear and tear, breakage or fading of the item as it is a consumable item and depends on personal usage patterns. Battery will be consumed over time and is not rechargeable. This product is use and throw kind of item. 
Imported & Marketed By

Samsung India Electronics Pvt. Ltd.
having its Corporate Office at:
6th Floor, DLF Centre, Sansad Marg,
New Delhi - 110001

Country of Origin

India, Vietnam, China, Korea
*Country of origin shall be as mentioned on the Product
Trusted Payment Methods